Don Dean Web Design is a interactive web development company headquartered in Albuquerque, NM. I work closely with clients to refine their image, create appealing websites and make them visible to search engines. I have 20 years experience and am well-versed in web design, graphic design, online marketing, e-commerce and SEO.
My customers vary in their inclination or available time to spend on their website, so I'm happy to either collaborate intensively with you and your team, take the project off your plate entirely, or anything in between.
Recent Sites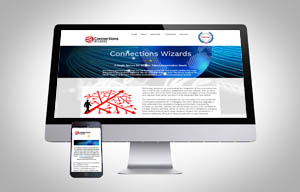 Connections Wizards Re-design of web site for Telecommunications Contractor. Modify and enhance appeal, styling fonts, layouts, borders, backgrounds, imagery. Graphic design for educational and informational graphics. Procure and optimize stock photography. Dynamic headers and page load animation using fusion builder and Avada Theme for a better user experience. Functional elements such as contact forms. Site security and comment spam control.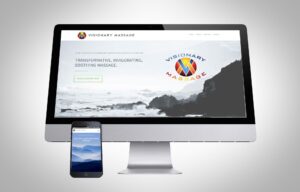 Visionary Massage ABQ Client wanted a certain tone and atmosphere, with animated text. The feature-rich Allegiant theme allowed a striking design with minimal customization. Incorporates a user friendly scheduling system using the Square Credit card processing appointment. SEO will include establishing and claiming Google Mybusiness page, Bing Places for Business, and Yelp after the new URL is established in the indexes. utility – to expand web presence and garner reviews.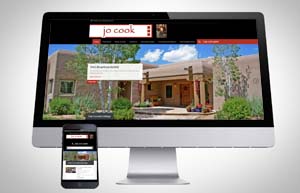 Jo Cook Real Estate Broker The client wanted a wide-format presentation to showcase properties. This mobile friendly WordPress site was built with Real Homes Theme, and the Diverse Solutions IDXpress plugin to provide an ad hoc Multiple Listing Search form and saved-searches for particular cities and communities. The theme and plugin combination facilitated an easy and economical build with minimum customization necessary for one of Albuquerque's leading real estate brokers. SEO included 301 redirects of deprecated pages from the 13 year old former site minimize loss in Google ranking.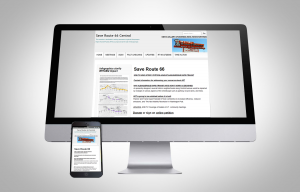 SaveRT66.org Political action website to present issues, facts, TV news videos, and web links regarding a proposed transit development project in Albuquerque, NM. I built a front-end, mobile-friendly website in WordPress including multi-media, video, contact forms, petitions, images & text, and fundraising via Paypal. Customization of responsive WordPress theme included extensive CSS formatting for alignment, spacing, and clean appearance. SEO optimization; within a year the site was page one Google results in several competitive search key phrases, and 4000 unique monthly visitors. Set up Google My Busines page, Bing Places for Business, Youtube channel, Facebook page to boost social media presence.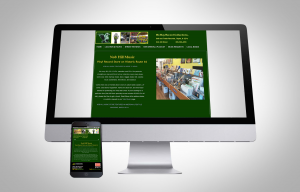 Nob Hill Music Founded in 2010, this vinyl record store required a fun, engaging website which would serve as a showcase for the store's personality and build a community through social media. The job involved taking a set of logos, the brick and mortar storefront and merchandise, and creating a program of branding and identity development. Leveraging store's sponsorship and promotion of local bands and accumulated good will, store has built up a solid following and top search results in local and regional searches. (Sample search) Multi-faceted SEO effort has page one Google results in most relevant searches.
Leave a review