Simple technique to substitute an image for a SWF movie for non-compatible browsers
Although Flash is deprecated, an estimated 18% of websites still have flash content. I had a problem with Flash Content on my websites not showing up on the IPad and browsers lacking the proper plugins. Rather than eliminate flash content, I searched for ways to do conditional checks. Everything I found involved heavy Jscript and other programming. Fortunately Dreamweaver (I have CS5) does the heavy lifting for you.
1. Once you've created your SWF or flash content, place your cursor where you want the movie to go, then click Insert>Media>SWF (as opposed to pasting the html created along with the SWF in some programs)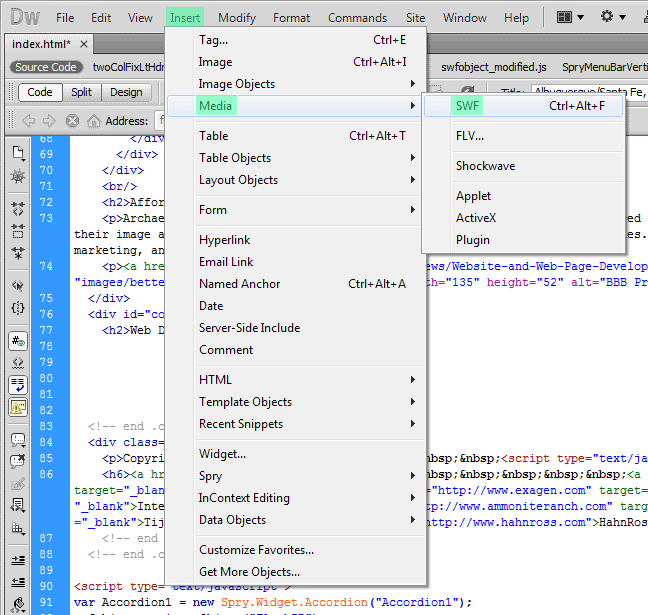 2. Dreamweaver will generate code similar to this. I've highlighted the part you'll be replacing with your own image (and link).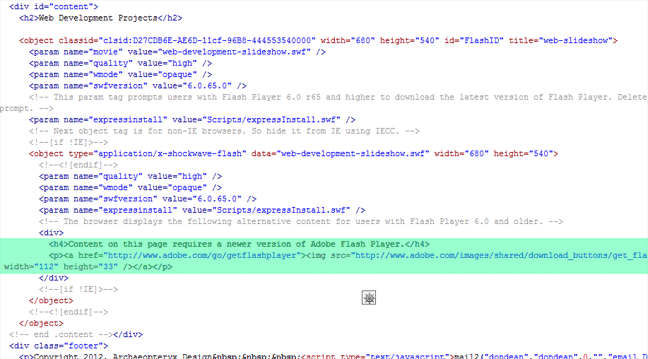 3. Delete the lines encompassing the warning 'Content on this page…', the link, and the flash graphic, and replace it with 'img src…' pointing to your own image, sized to match the dimensions of the SWF file your substituting it for.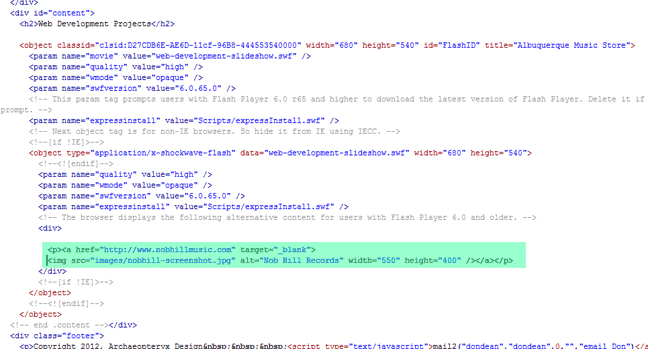 This should place the picture as a alternate in the space normally taken up by the flash movie, when viewed as on an Ipad or browser with the wrong version of Flash Player. Just make sure the image (or you could subsitute textual content in the form of an image) is the correct size, and that you put the code in the right place.