Looking for a total body exercise. Nordic Blading involves all major muscle groups in an exhilirating workout!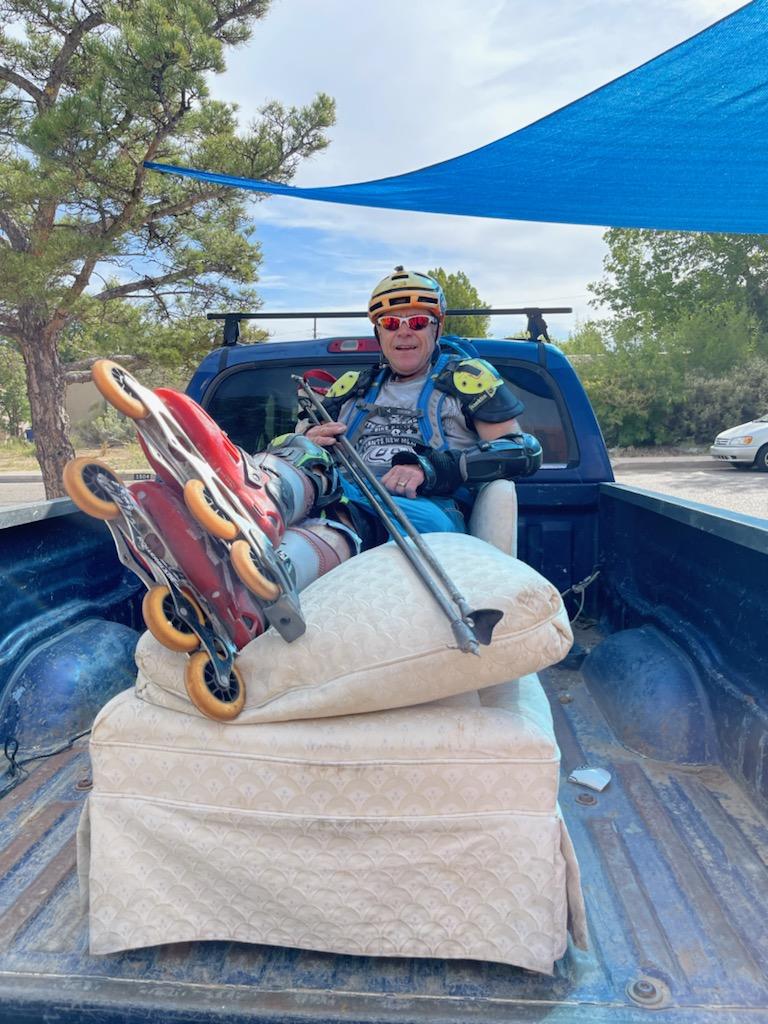 Poler Skating FAQ's
WHAT ABOUT THE REPETITIVE IMPACT OF THE POLE, IS THAT HARD ON YOUR WRISTS/ARMS?
Not if done properly. for one thing, the pole strap should wrap around the hand and position so the grip is nested between the thumb and forefinger. By slightly releasing the grip handle just prior to driving the tip in, (essentially dropping the handle) the carbide tip grabs the pavement and the strap spreads the impact evenly around the hand. Ideally the pole plant should be next to or slightly behind the foot. This along with your momentum makes for a smoother, angled impact, rather than just pushing the pole down into the pavement.