PAGE ONE SEO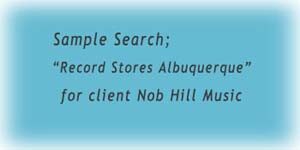 Online marketing is the art of making users aware of your website and how your business can help them. Identifying your target market is key.
Search engine optimization (SEO) requires a set of strategies based on keywords, social media, text & image content, credible incoming links, and a number of subtle and ever-changing strategies.
Since 1999 I have subscribed to Search Engine News by Planet Ocean Communications. with the increasing sophistication of the leading Search Engines to guard against 'spamming' and give high rankings to legitimate sites, raising your rankings has become more challenging and multi-faceted.
"Claiming" or establishing your directory listing
may see a series of directory listings trying to hijack your name to bring searchers to their site. THE BIG ONES ARE GOOGLE AND BING. Other directories include e.g. Manta.com, YP.com, etc. If you are in a certain niche e.g. Real Estate, there may be others such as 'Homes.com'. If you are a handyman, there may be'Porch.com' or 'Angie.com'.
There should be a link; "Claim this Business", or "Is this your business" or "Sign Up". Click that and you will be led through a verification process, usually requiring you to utilize the NAP that is on record with them. Google and Bing use a similar process, usually mailing or phoning a PIN for you to plug into their verification page (again be systematic here).
In the case of Google, Bing, and YELP, an actively managed local business listing demonstrates that you value your web presence, boosting your ranking. Also, it can get you featured in the 'Local Pack' at the top of searches, with your business info, pictures, and map featured over to the right.
* 'Local' is only an expression, a better term would be 'Internet Portals, Directories, and Indexes which encapsulate the business entity and enable more visibility and targeting of search strategy'.
To get an idea of the entities that you'll want to look at registering with, and to reiterate; do a search for your business (if it's established on the web), or just any business, like 'Blakes Moonlight Roofing'. You'll see a bunch of hits for 'directory' type websites, other than your own website, like Manta.com, Porch.com, YP.com, Dexknows.com…These are set up by bots that found your business somehow on the web, and created a 'mini-site' with your info. It's your responsibility to 'claim and verify' these mini-sites, to fix errors and add info. Hours, images, descriptions, business categories…
If you have a new business, or one that hasn't been on the web very long, your listing may not have been created on these sites, so you can create your own directory presence by logging in and registering your business and creating a listing. But make sure there's not already a listing, as duplicate listings can be problematic. A streamlining tactic is to do a Google search for, e.g. irmas bridals site:manta.com, or irmas bridals site:yelp.com. This will give any results from those directory sites.
So don't just go setting up with these directories willy-nilly, but search first to see if they already have you in their system, so you don't create duplicates, and keep track of your passwords once you register. And if you choose "REGISTER WITH GOOGLE" OR "REGISTER THROUGH FACEBOOK" make note of that so you remember the login credentials which will be passed over to your new directory site.
Many of these sites require a custom-sized graphic to use as your featured, or header image.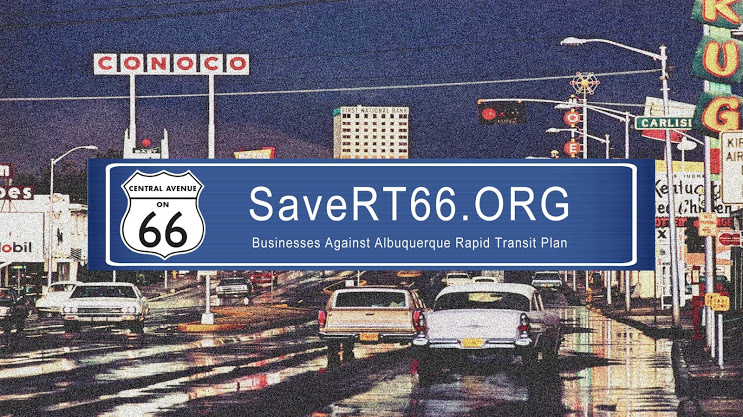 A properly laid out and sized image will look good on desktop or phone. Twitter, Youtube, and Facebook also have optimal image size recommendations for these.
Reviews are the key to good rankings
Besides having lots of legitimate links coming to you from .gov, .org or .edu websites, nothing adds web credibility more than reviews on the various web directories. Get these by asking your customers personally, putting signs 'please review us' in your place of business, or putting links to your directory URL's on your website. Just be sure not to offer incentives for reviews, and don't falsify reviews yourself (their algorithms are good at rooting this out).
A good 3 step strategy for gaining reviews;
Ask every customer for a review

Handouts or cards with a link to your Google My Business Listing

Reply to all reviews
Other SEO Developments in 2022
SSL secure status continues to be important (https:-about $60/year) affecting rank and prompting a display of increasingly conspicuous 'Secure Site' icon next to search results.
Google continues to judge a website on its Mobile web presence. This means that the algorithms will favor a site that has a mobile friendly presentation.
Natural Language: More and more people are going to be asking queries of mobile devices. You need to be able to optimize for the Who, What, When, Where, and Why queries that drive natural language search. You can rise above competitors by including in your meta description or on-page content: word strings that somebody would do on a voice-recognition search on a mobile phone.
As an example; Here is a Google search for "Selling Records Albuquerque" featuring my client Nob Hill Music. We gained this result with the phrase "Selling Records Albuquerque?" on the top header section of every page.
Google increases Structured Data a Ranking Factor: Structured data is a sort of Meta Data which talks to robots and can assist with appealing layouts in search results. The best way to incorporate that is through using a WordPress plugin such as Yoast SEO.
Google has reduced the size of 'Local Packs' (the short list of results near the top) from 7 to 3 results, which signals a push of small and medium businesses to a pay-to-play model, and reversing a trend of making it easier for the little guys to rank in local search. But having said that, Local proximity and central city locations still help ranking.
Continue to include multi-word key 'phrases' aka Long Tail Keywords — rather than simple key 'words' — to separate you and your niche from a myriad of competitors.